Five special evenings in the hills overlooking the Levanto Valley & the Sea while the sun sets: a Talk by a local Artist or Artisan while we serve your Aperitivo, followed by a delicious Dinner.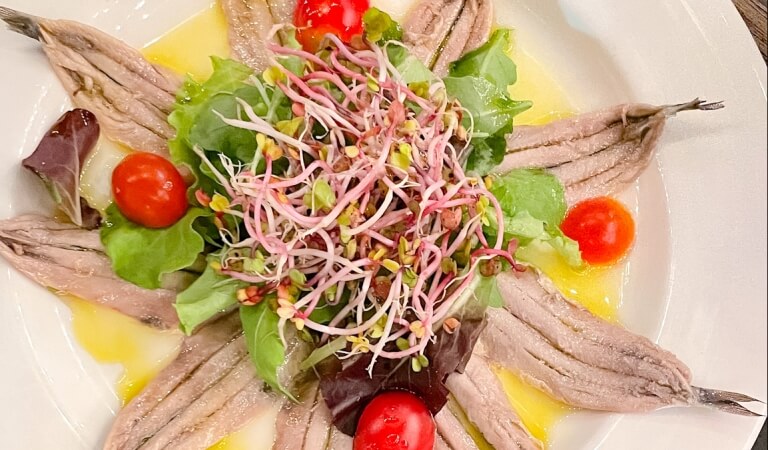 MENU
APERITIVO – 7.00pm
Local organic wine selected by our Sommelier with appetizers prepared by the Cook.
DINNER – 8.00pm
1 |  COD MOUSSE
with salted feuille and sweet and sour sauce of red berries.
Baccalà mantecato con sfoglia salata e salsa agrodolce ai frutti rossi.
2 |   PACCHERI
Special pasta cut with white swordfish ragù and EVO oil.
Paccheri con ragù bianco di pesce spada e olio EVO.
3 |  FISH OF THE DAY
Fish of the day prepared the Kitchen's way.
Taglio di pescato preparato alla maniera della Cucina.
4 |  EXTRA VIRGIN OLIVE OIL SEMIFREDDO
with fresh celery, chocolate chip and flavored with lemon.
Semifreddo all'olio EVO in una zuppetta di sedano croccante al profumo di limone.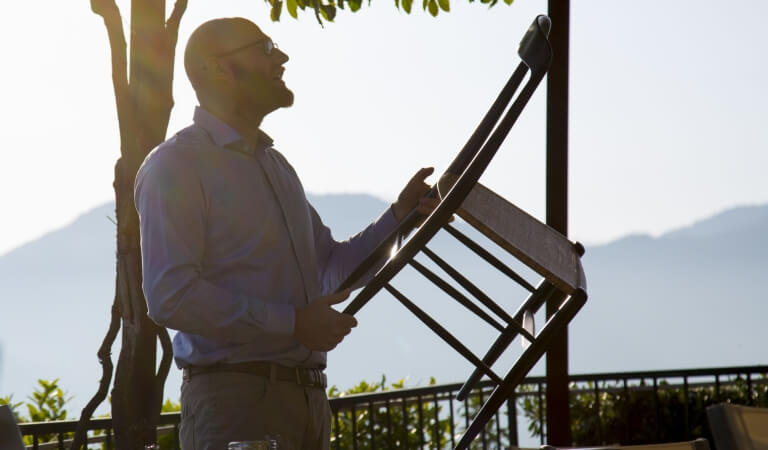 FRATELLI LEVAGGI
Local, tradition, design, quality craftsmanship and sustainability.
31 MAY 2019 | from 7.00 PM
Paolo and his brother Gabriele are the latest generation of the Fratelli Levaggi family owned and run company, makers of original Chiavari Chairs.
A family of highly skilled craftsmen who have been hand-making authentic Chiavari Chairs since 1963 with traditional methods and materials, but also with a constant focus on experimental and formal research.
HEYDI BONANINI
Possa Vineyard, it's personal.
28 JUNE 2019 | from 7.00 PM
I was 13, in shorts, knees and hands permanently peeled  from days spent with my grandparents teaching me the art of creating so-called "dry stone walls".
The idea that "good work" generated "good things" and that a person could govern and at the same time be governed by nature generated the dream: to have my very own vineyard.
In 2004 with a friend , we studied the aromas and colors of our grapes  according to the seasons and the climate; we observed the changes of the fruit according to its location; we chose the traditional processing techniques, but prepared a technologically advanced cellar.
GREGORIO GIANNOTTA
Meet the painter
26 JULY 2019 | from 7.00 PM
Made in Genova, born out of cartoon art and set design, transitioned into painting inspired by Leviathan metaphysical thought… talks about his technique, work, evolution and common thread: "il disegno".
PAOLA RANDO
Meet the sculptress
 
30 AUGUST 2019 | from 7.00 PM
The work of Paola Rando is all centred on the solid base of the word "concreteness".
The concreteness of the woman who learns from her body, in every age of life, the sense of form and volume, of fullness and emptiness.
Paola Rando studies prehistoric culture, in particular the phase in which man is a farmer, in which the earth is mother and goddess and the profound relationship between mankind and nature.
Her "Veneri" are daughters of a multiplicity of figures, in particular of the Mediterranean area, which offer their full, round, soft concrete bodies, for the propitiatory rites, for the protection of the crops, for a fertility wish.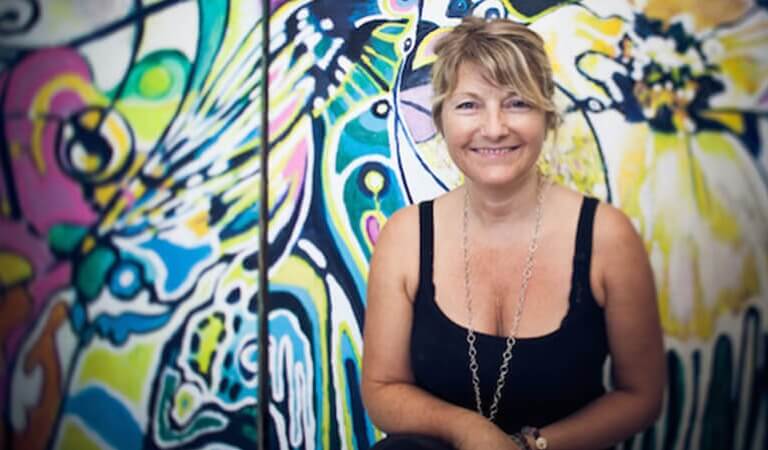 SUSIE BARROW
The colors of the painter's palette.
27 SEPTEMBER 2019 | from 7.00 PM
SUSIE BARROW is a British Artist living and working in Cinque Terre, Liguria, Italy.
Her prolific versatility is revealed in her work, whether painting the buzzing energy of a city at night, the soft warmth of daylight or the calm serenity of the underwater world.
Her painting technique is unusual, she combines pouring, dripping and flicking the paint along with the use of oil bars and other mixed media, mostly without the traditional use of a brush.
55 € APERITIVO & DINNER
(excl. beverages at Dinner)
10 places available for each date
Phone:  +39 0187 814502 |  E-mail: lasosta@lasosta.com
*Dates may be subject to change, consult our website or contact us!