Ligurian wines, between the best italian wines, boast a thousand-year-old tradition. Infact Winemaking in Liguria was initiated by the Greeks, continued by the Romans, and transmitted through the centuries arriving until today.
The Climate for the Best Italian Wines in Liguria
Thanks to the mild climate, Liguria is a perfect place for the cultivation of the vine. This expecially thanks to the frequent ventilation guaranteed by the sea-mounts system and by the breath of the humid Scirocco and Libeccio.
A story of Heroism
Winemaking in Cinque Terre can be considered heroic. This because of the difficulty to work vines on the rocky land, that must be done by hand.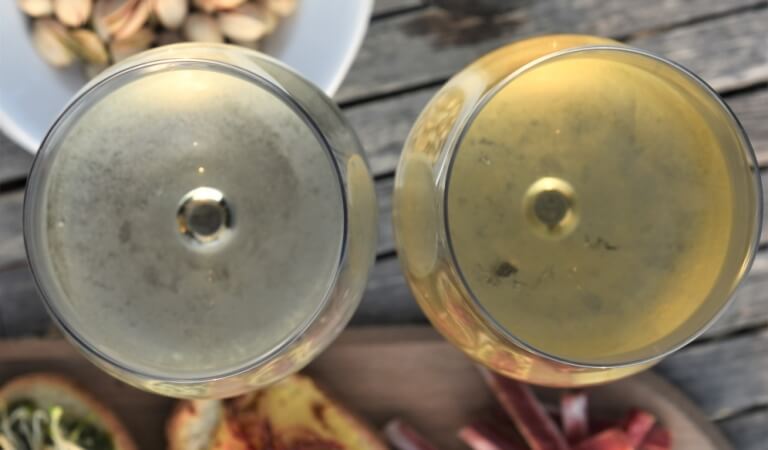 CINQUE TERRE WINES
The Land of  White Wines
Cinque Terre's typical vines are white. They range from crisp, light-bodied very aromatics whites with wild flower and citrus flavors, to vibrant, full-bodied, wines with sage and mineral scents.
Aged and Young Ligurian Wines
Only the renowned sweet wine of the region, Sciacchetrà, is aged for many years. All other Cinque Terre's wines are not an age-worthy wine and they give their best when drunk young and fresh.
Where to Enjoy Ligurian Wines
Wines that are uber-local to the Cinque Terre, are fairly priced and easy to find in the area. La Sosta restaurant is one of the places where to taste a glass of white surrounded by nature and looking at the sea.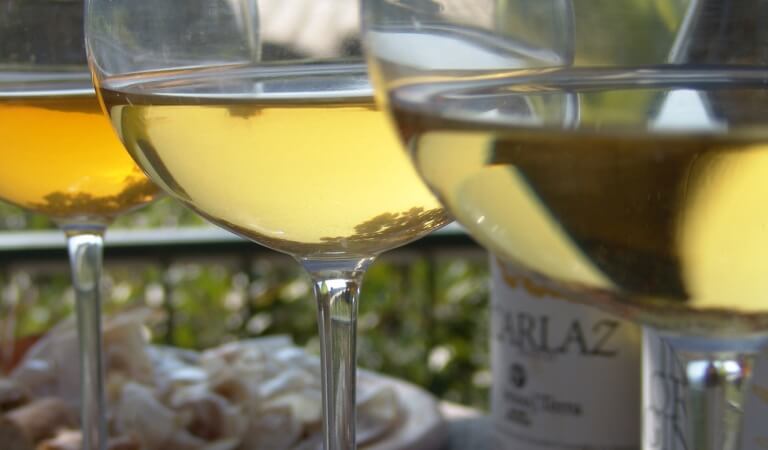 BEST LIGURIAN WINES FROM OUR SOMMELIER'S SELECTION
"Cinque Terre"
"Cinque Terre" of Luciano Cappellini's "Del Vin Bun" cellar is a small jewel. It has intense and elegant aromas. Infact you can feel citrus and Mediterranean scrub, fern and white pulp fruit, salt and sea. Looking at it in the glass, and then tasting it, in a moment you can imagine the coast and the Tyrrhenian Sea. It exalts and enhances in particular the dishes of the maritime and ligurian tradition. Vinified as tradition wants, in steel, it comes out a high definition wine, lean and linear, fresh and sharp.
"Perciò"
"Perciò", from Bartolo Lercari's "Cheo" cellar, is a delicious mineral wine. The good acidity, gave by lemon and lime, is muted in the end by pineapple and underripe yellow apple, that give a medium finish. The best way to enjoy this wine is with fresh local fish, especially with anchovies. Bartolo's Perciò is so loved, that it can be hard to find in the high season.
"Sciacchetrà"
Next, the real jewel of Cinque Terre is the dessert wine, Sciacchetrà. The name comes from ligurian dialect and refers to the pressing of the grapes and the careful removal of the marc. Made with the natives vines from Cinque Terre, Bosco and Albarola, this specialty is gained from the best grapes, dried out on mats for several months. This process gives to Sciacchetrà a rare flavor of honey, apricot, cream and even tangerine, hazelnut and sage.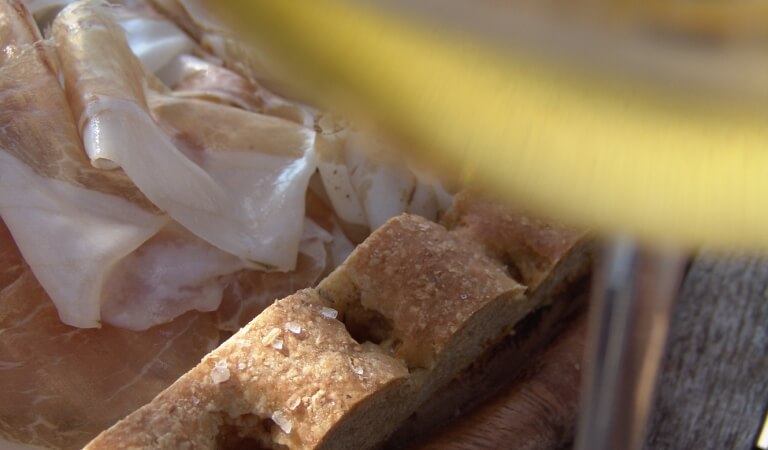 THE WINE APERITIVO EXPERIENCE IN LIGURIA
So if you are looking to taste these best italian wines we suggest you to discover our Wine Tasting Aperitivo activities.
Infact at La Sosta you can enjoy ligurian wines throught several experiences. With us you can have a typical Aperitivo or enjoy a Vineyards Excursion where you can also meet locals wine makers.
This would be an amazing opportunity to taste the best ligurian wines along with local food. An unforgettable experience in the wonderful surroundings of Cinque Terre.