The cornerstone of good food is the quality of the ingredients and working closely with selected local producers is a core component of our Restaurant's approach.
The restaurant is open for both Hotel guests and clients who are not Hotel guests.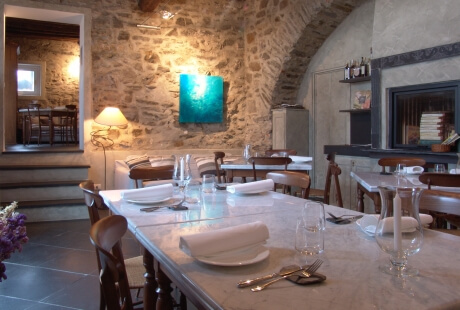 The renovated Cellar
The dining area is in the renovated cellar on the ground floor of the Hotel: admire the old elliptical arch, the stone walls and the floor covered by large slabs of slate typical of the region.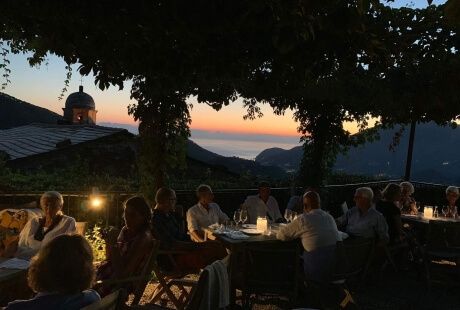 Enjoy our Terrace with a View
Weather permitting, guests can be served in the Terrace, overlooking the Levanto Valley and the Sea.
It will be a pleasure to relax here or in the nearby garden admiring the view and the sunset, while enjoying a glass of good local wine.