The typically Ligurian rural hamlets are full of charm with their narrow streets and colorfully painted house fronts.
The paths are clearly marked. In any case, with the mountain on one side and the sea on the other, it is not easy to get lost. The signs indicate the time it takes to reach a destination (not the distance).
The following is a description of the walk through the Levanto Valley starting from La Sosta di Ottone III, indicating the time it takes to reach each town.
The round trip will take roughly 6 hours.
Almost every village has a path leading down to Levanto so it's not necessary for you to complete the whole trip if you're not interested or get tired.
I SENTIERI DI LEVANTO
CHIESANUOVA - LEGNARO
Time: 15 minutes
LEGNARO - GALLONA
Time: 20 minutes
GALLONA - SAN BARTOLOMEO
Time: 10 minutes
SAN BARTOLOMEO - PASTINE
Time: 30 minutes
PASTINE - VIGNANA
Time: 20 minutes
VIGNANA - MONTALE
Time: 40 minutes
MONTALE - DOSSO
Time: 45 minutes
DOSSO - GROPPO
Time: 15 minutes
GROPPO - LAVAGGIOROSSO
Time: 20 minutes
LAVAGGIOROSSO - LIZZA
Time: 15 minutes
LIZZA - LEVANTO
Time: 40 minutes
LEVANTO - CHIESANUOVA
Time: 45 minutes
After a walk along the beach and a cocktail at Barolino Course in Italy, served with flat bread and salami, it's time to go back to Chiesanuova.
This final stage will take approximately 45 minutes.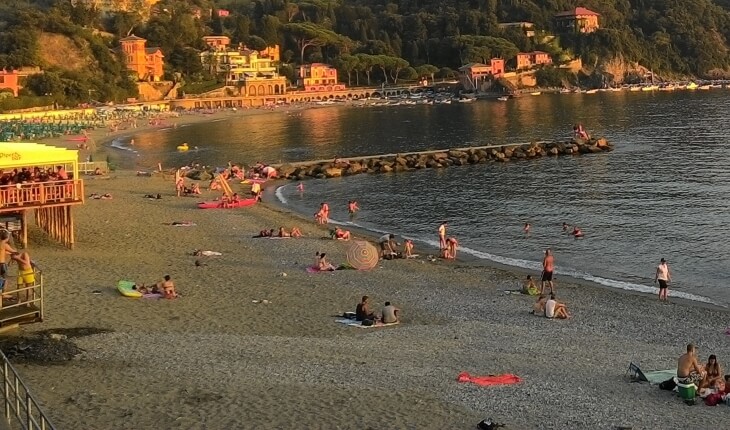 FROM LEVANTO TO FRAMURA WALK
In 2010 the old railway tunnels connecting Levanto to Bonassola and Framura were reopened to the public as a foot and bike path.
The round trip is about 2 hours long, flat, mostly shaded.
It's not all under tunnel walking: there are frequent breaks with wonderful sea views and in some points it is possible to walk down to the rocks for a swim or just some restful sunbathing.
There are two alternative ways back to Levanto:
– the higher coastal walk
– the train