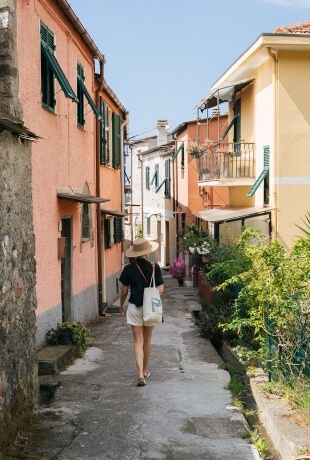 Some History
La Sosta di Ottone III is set in a historical 16th century listed building.
The legend tells that Otto III (980-1002) was a guest of the Zattera family in this house in the year 996 on his way to Rome to be crowned Emperor of the Holy Roman Empire at the age of 16 by Pope Gregorius V.
We liked the story and added "La Sosta", which means "stop over".
In 2002 the owners Fabio Graziani and Angela Fenwick renovated this house and turned it into an understatedly elegant and welcoming Small Hotel and Restaurant.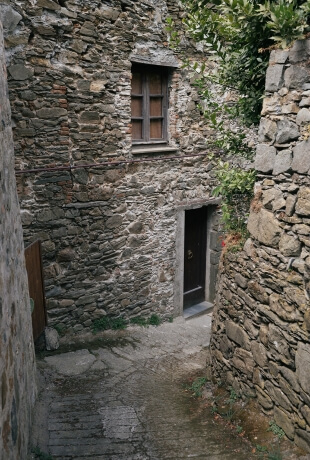 Chiesanuova
Off the beaten track, La Sosta is perched in the hills at the top end of the hamlet of Chiesanuova, a typical Ligurian hamlet dating back to the year 1000, situated on a ridge 200 meters above sea level, overlooking the Mediterranean Sea and the Levanto Valley.
A single narrow road runs through the length of the village which does not allow car traffic, preserving its original atmosphere.
Chiesanuova is crossed by several footpaths leading to the Cinque Terre and to other villages in the Levanto Valley.