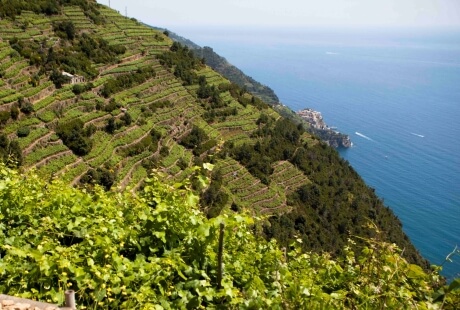 The Cinque Terre are a Unesco World Heritage Site because "the work of man over the millennia has transformed a jagged, steep coastine into an intensively terraced landscape so as to be able to wrest from nature a few hectares of land suitable for agriculture, such as growing vines and olive trees".
STEP 1
La Sosta – Madonna di Soviore – Monterosso
STEP 2
Madonna di Soviore – Madonna di Reggio – Vernazza
STEP 3
Madonna di Reggio – San Bernardino - Corniglia
STEP 4
San Bernardino – Volastra – Manarola
STEP 5
Volastra – Santuario di Montenero – Riomaggiore
... AND FINALLY
La Sosta Wine Experience Aperitif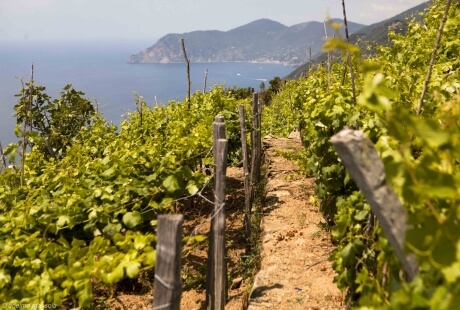 Why Care About
DRY STONE WALL TERRACING
Dry stone walls are the back bone of the Cinque Terre man made terraced landscape.
Understanding the history, technique and impact of the dry stone wall opens the way to understanding the Cinque Terre's landscape, culture and people.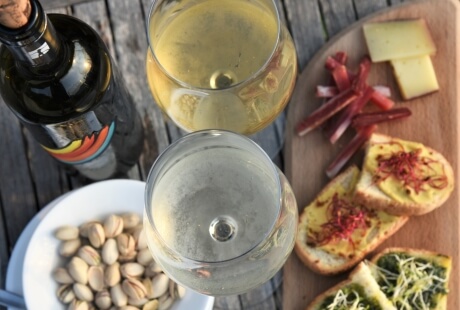 LA SOSTA WINE EXPERIENCE
WINE TASTING APERITIF
three Cinque Terre wines selected by our Sommelier
appetisers prepared by the Cook
25 € per person
La Sosta Wine Experience aperitif is served at 6.00 pm at La Sosta.
INTERESTED?
hop into Reception and speak with our Day Designer 
maps, tips and fact sheets provided
hiking shoes, drinking water, surefootedness and physical fitness required
ADDITIONAL INFORMATION
 
The five steps of your Cinque Terre Wine &Wall Trail we have selected for you to visit are:
the terraced vineyards of the wine makers we have chosen for your Aperitif
the Fondazione Manarola site: the Foundation members are Manarola residents who take care of or rebuild Dry Stone Walls overlooking the western end of the village. For additional information, please visit http://www.fondazionemanarola.org/ 
Our Day Designer in La Sosta Reception will provide maps and information on how to reach the sites.
CREDITS
 
Photographer:
ADELMO MASSOLA
Adelmo Massola, born and bred in Levanto specializes in Surf photography: https://www.facebook.com/LevantoSurfFrames?ref=hl.
In 2014 Adelmo turned his lens to the landscape behind him and discovered the magic of the terraced vineyards.