Cinque Terre Hiking is one of the most rewarding activity you can experience in Liguria. Moreover, discovering the best Cinque Terre Walks is a perfect way to combine sport and holiday while enjoying the unique nature of this land.
Cinque Terre Walks Tips
Visitors who wish to go on a trek in Cinque Terre must remember to wear walking shoes and have a cap and water bottle in their backpack.
OUR BEST CINQUE TERRE WALKS SELECTION
There are lots of Cinque Terre Walks you can enjoy during all the year! So, here is some inspiration from our selection of the best Cinque Terre walks you can try.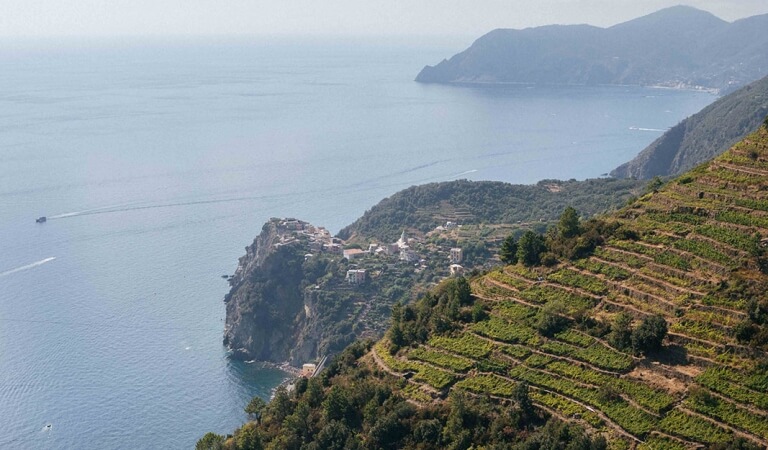 From La Sosta to Monterosso
La Sosta to Monterosso is about 3 hours long walk.
Spring is a great moment to savour. Indeed, during this season, you can enjoy the proliferation of wildflowers of every colour. In fact, walking in solitude, enjoying the sea views and the sounds of the Mediterranean woods will be priceless.
Moreover, a recommended break is Podere Case Lovara. This is an old rural farmhouse overlooking the sea and Punta Mesco, where the stop is a must for the beauty of the landscape.
Next, from here on the descent begins, and in a short time, you arrive in the charming old town of Monterosso.
From Levanto to Vernazza
From Levanto to Vernazza, is roughly 5 hours long walk.
This is really one of the best Cinque Terre walks. It starts from Levanto and goes up to the Sanctuary of Soviore, the oldest in Liguria. From here the so-called Road of the Sanctuaries begins.
This is a fantastic path, completely immersed in the Mediterranean vegetation, that leads to discovering Cinque Terre Romanesque churches. Also, during the journey, you can enjoy extraordinary views of Vernazza and the whole Cinque Terre coastline. And here we come to a second shrine, the Sanctuary of Reggio.
Next, from here descending a stairway, considered one of the most beautiful vertical routes of the Cinque Terre, we get to Vernazza.
Alta Via Delle Cinque Terre Road
Alta Via Delle Cinque Terre leads from Levanto to Portovenere, is about forty kilometres long walk and it takes about ten hours to cover it.
So, this is a demanding route, reserved for the more adventurous and recommended for the more experienced walkers. Anyway, The beauty of this route lies in the silence of the woods broken only by birds song. Take your time to enjoy the freshness during the hottest days, due to the shade of the trees and a gentle breeze blowing up from the sea. Moreover, Portovenere is a beautiful historic seaside town with a charming tangle of crowded streets.
The Alta Via Delle Cinque Terre is off the beaten track and one of the most complete route to discover a corner of the Cinque Terre National Park. Our suggestion is to try this Cinque Terre walk in the summertime, to enjoy the best from this hiking.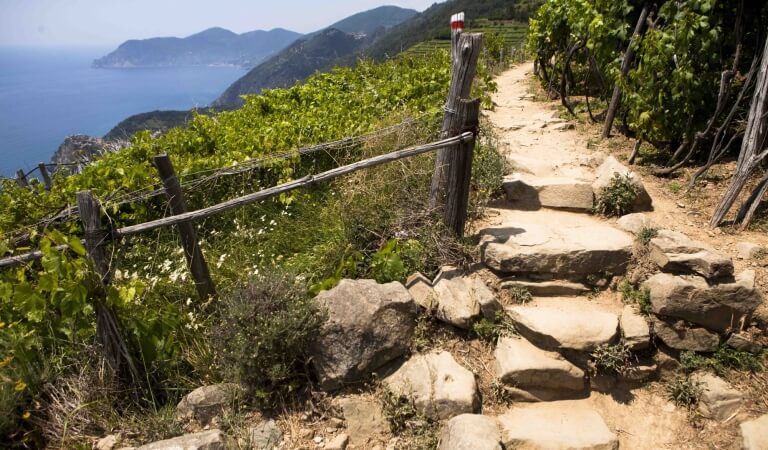 Levanto Valley Walks
This 6-hour walk is one of the most characteristic Cinque Terre Walks.
In fact, you can really enjoy the unique nature of Levanto valley meanwhile discovering the typical Ligurian villages.
With mountains from one side and sea on the other, the show is guaranteed! An amazing Cinque Terre hiking where colours will meet flavours.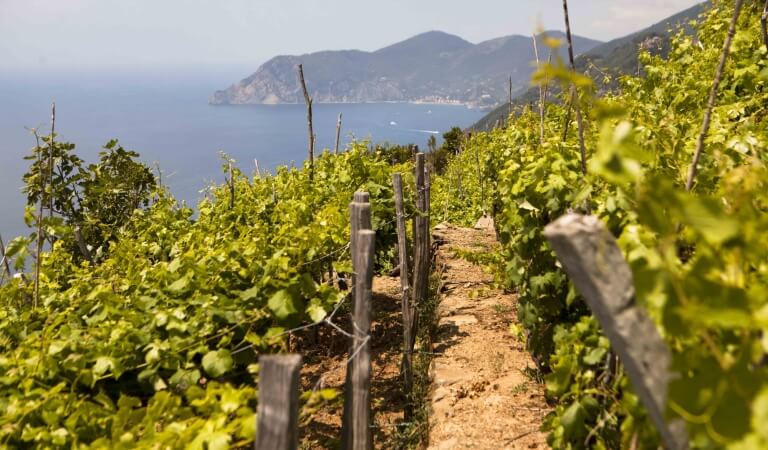 The Cinque Terre Wine & Wall Trail
If you are really looking forward to discovering the world of dry stone-walls and Ligurian wines, we really suggest you try this path.
This Cinque Terre walk, created by La Sosta's Day Designer, is perfect to discover the culture and food of Cinque Terre, especially wines.
In fact, this walking will combine a 3 hours private seminar with a winemaker with local food and wine tasting..an amazing experience to try at the sunset!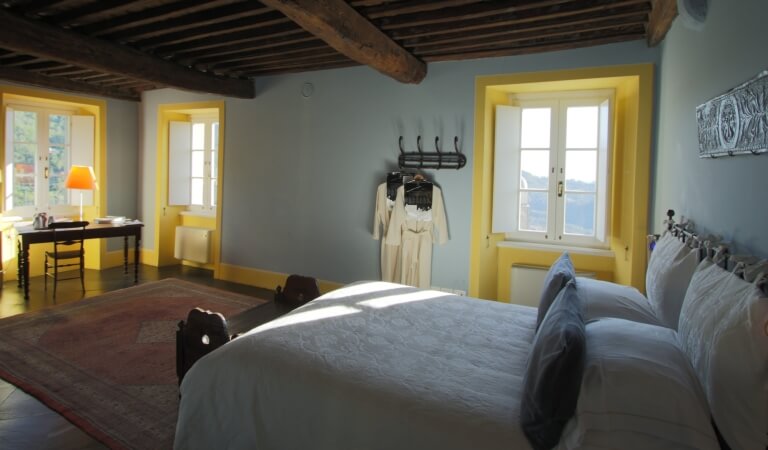 YOUR ACCOMMODATION FOR CINQUE TERRE WALKING
So if you are interested in Cinque Terre Walking, we really suggest coming to visit our Boutique Hotel La Sosta, in Levanto. In fact, La Sosta is a perfect starting point for trekking and nature walks in Cinque Terre. Besides, this is a fantastic place for those who love the sea, good food and wine…
So what you are waiting for? Come and visit us to enjoy the wonderful experience of Cinque Terre Hiking. Also, this would be a good opportunity to taste our amazing local dishes from La Sosta Kitchen!
This would be an amazing opportunity to taste the best ligurian wines along with local food. An unforgettable experience in the wonderful surroundings of Cinque Terre.